RMH First Ontario Hospital to Launch Electronic Patient Triage Tool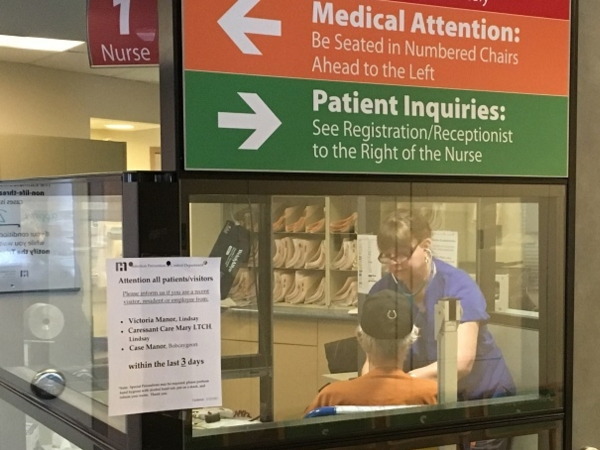 The Ross Memorial Hospital is proud to be the first hospital in Ontario to go live today with eCTAS, the Electronic Canadian Triage and Acuity Scale. This electronic triage decision support system was designed by Emergency Department experts to standardize the application of the CTAS guidelines in Emergency Departments across Ontario.
As a committed provincial leader in the ED environment, RMH is participating in the Phase 1 eCTAS implementation as an early adopter.
"We're proud to have this opportunity as trailblazers, and to help to shape the process," said Carole McBride, Unit Manager, Emergency, ICU & Respiratory. "The team is excited to impact care for patients throughout the province."
The electronic standardization of CTAS guidelines is expected to:
Improve patient safety and quality of care, ensuring patients are assigned an accurate CTAS level in a consistent manner;
Calculate a CTAS score based on triage nurse inputs (system generated scores can be accepted or overridden based on clinical judgement);
Record a consistent, electronic record of the triage assessment;
Enable consistent metrics for health system performance and provides real-time clinical triage data for provincial reporting and benchmarking.
"The Ross works continually to enhance the provision of emergency services, and the eCTAS system will be an integral part component of these ongoing efforts," said Dr. Bert Lauwers, RMH President and CEO.
"Congratulations to Ross Memorial Hospital's clinical and administrative teams as they lead the way in the provincial adoption of the eCTAS tool," said Deborah Hammons, Central East LHIN CEO. "This initiative is clearly aligned with the Central East LHIN's own Quality and Safety strategic direction which requires health service providers to demonstrate ongoing improvement in the quality and safety of services and care. We look forward to hearing more about how this new tool is ensuring the provision of patient-centred care."
By 2018, approximately 90% of Ontario ED patients in the province will be triaged using eCTAS, receiving safe, consistent care no matter where they are in the province.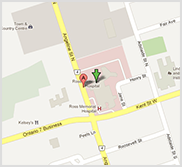 Maps
10 Angeline St. North
Lindsay, ON K9V 4M8
Directions
Floorplans
@RossMemorial
Follow us and stay up to date on news, events and health related issues: