RMH Cardiac Rehab program inspires heart health through the Walk of Life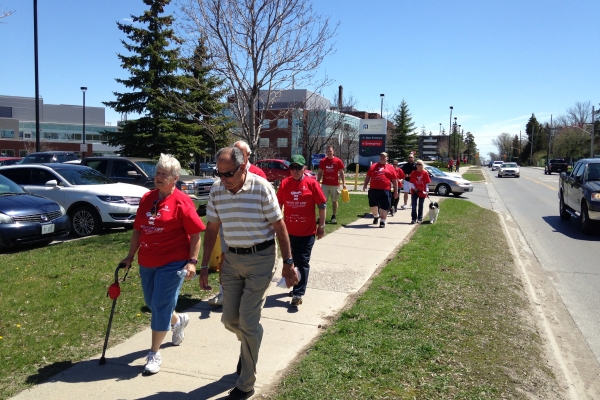 The Cardiovascular Rehabilitation team at RMH assists people who have had a heart attack, heart surgery, symptoms of heart disease, or those who are at high risk of developing heart disease. The program provides education, exercise, monitoring and support for participants and their families.
Over the past 26 years, the program has continued to grow to meet patient need. This year, the team is accommodating patients in the municipality's northern communities with an outreach clinic in Bobcaygeon.
Sue Evans, Carole Follett and Ruth Hopkins work together to motivate patients in the program to exercise safely, and to keep up their healthy habits once their cardiac rehabilitation at RMH is complete.
In order to provide patients access to appropriate exercise equipment and education materials, the team encourages participation in the annual Walk of Life fundraising event. This year's walk takes place on Friday, May 5th. The official warm-up begins at 1:45pm and the walk starts at 2pm.
The Cardiac Rehab team is encouraging employees of the Ross to set the pace for the celebration by getting involved in the Rowing Machine and Treadmill Challenge in the hospital's main lobby prior to the Walk of Life. RMH employees are encouraged to challenge a colleague to go the furthest distance in 15 minutes. The Rowing Machine and Treadmill Challenge runs from 11:00am-12:45pm prior to the walk.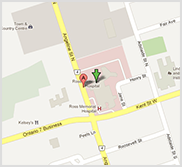 Maps
10 Angeline St. North
Lindsay, ON K9V 4M8
Directions
Floorplans
@RossMemorial
Follow us and stay up to date on news, events and health related issues: