RMH Auxiliary wins the 2018 Garden Cup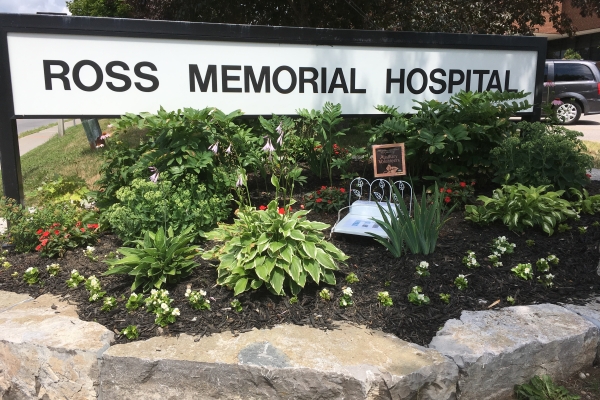 July 30, 2018 - Each year on Earth Day, the Ross Memorial Hospital's Go Green Team encourages all departments in the hospital to "adopt" a garden. There are 19 gardens at RMH, varying in size.
The project is an effort to ensure the grounds remain beautiful yet cost-effective to maintain. It's also a great way for staff to show some pride in their hospital.
Some employees bring perennials from home; others are purchase annuals for their department's flower-bed. Before and after pictures are taken of each department's garden, and they're judged in mid-July.
Today, the Go Green Team announced the winners of this year's contest:
Overall Favourite & Garden Cup winner: RMH Auxiliary
Most Improved: Human Resources & Environmental Services
Most Creative: Laboratory
Most Sustainable: Diagnostic Imaging
Most Dramatic: Recreation Therapy
Honourable Mention/Best New Garden: Engineering, Maintenance & Grounds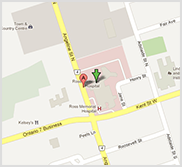 Maps
10 Angeline St. North
Lindsay, ON K9V 4M8
Directions
Floorplans
@RossMemorial
Follow us and stay up to date on news, events and health related issues: