Reducing the stigma around men's breast health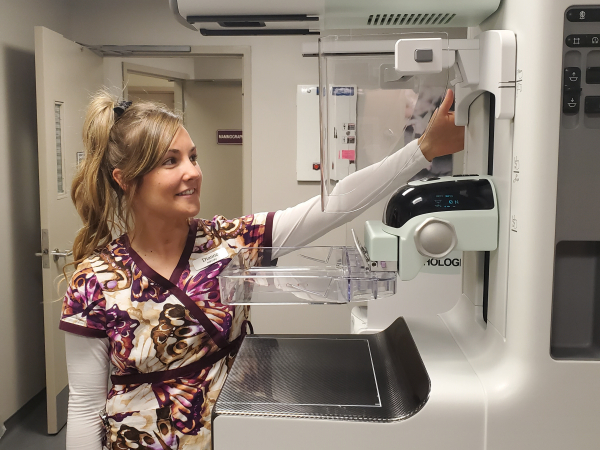 As Men's Health Awareness Month draws to a close, Ross Memorial Hospital's Breast Assessment Clinic team hopes to see more men talking openly about their breast or 'chest' health. Rates of breast cancer in men are relatively low, at 1%, but there are other conditions with symptoms that can mimic the signs of breast cancer.
"It's important that men talk to their primary care provider about any changes in the breast area, including swelling on one or both sides, lumps, changes in nipple appearance and tenderness or pain," says Dianne Robia, Interim Breast Health Navigator, who sees on average one male per week for a mammogram and/or ultrasound in the Hospital's Breast Assessment Clinic.
Everyone imaged at the Breast Assessment Clinic can expect to get feedback from the radiologist at the time of their appointment and results are always sent to their primary care provider. Men can choose to discuss results further with their primary care provider if not comfortable doing at the Clinic appointment. "It's unfortunate that men sometimes feel embarrassed, or worry that mammograms are just for women," says Dianne. "We support all genders, ages and body types in our clinic, and our goal is to normalize the whole process so that everyone is comfortable seeking support in their breast health."
The majority of swelling in breast tissue in men can be attributed to gynecomastia, which can occur in one or both breasts and is sometimes painful. Gynecomastia is not considered a serious condition, and is often a side effect of taking certain medications or drugs, as well as being linked to some health conditions of the thyroid or liver. Breast cancer in men can have a similar presentation, with swelling or lumps being the most common symptoms. Dianne says that both men and women should "bring any changes or concerns to their primary care provider's attention right away as it is important to rule out anything serious as soon as possible."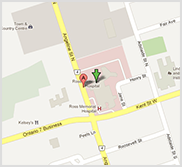 Maps
10 Angeline St. North
Lindsay, ON K9V 4M8
Directions
Floorplans
@RossMemorial
Follow us and stay up to date on news, events and health related issues: