Ontario Ministry of Health to provide up to $195,000 in funding for a Dedicated Offload Nurse Program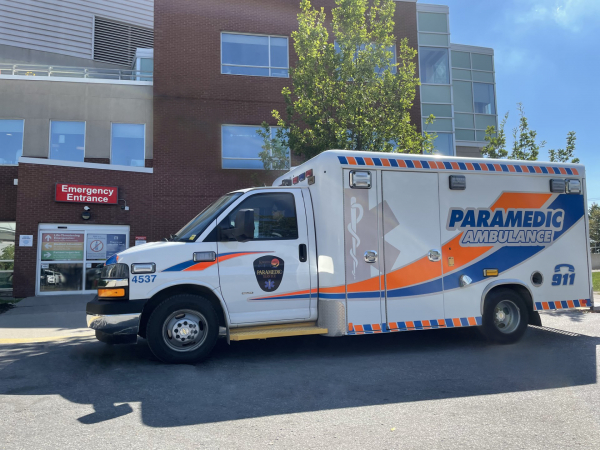 FOR IMMEDIATE RELEASE
September 11, 2023
(Lindsay, ON) – Kawartha Lakes and Ross Memorial Hospital are excited to share that the Ontario Ministry of Health will be providing the municipality with up to $195,000 in one-time funding for the 2023/24 funding year to support the return of the Dedicated Offload Nurse Program.
"The investment in this program will help reduce ambulance offload times at Ross Memorial Hospital, while increasing ambulance availability, and improving access to emergency health care services across Kawartha Lakes," said Laurie Scott, Member of Provincial Parliament for Haliburton-Kawartha Lakes-Brock.
In August 2023, the provincial government announced that they will be investing $51 million into the Dedicated Offload Nurses Program over the next three years. This investment will help 30 municipalities cover approximately 800,000 dedicated hours to support offloading ambulance patients in emergency departments, which will help to ensure that paramedics can get back out to their communities faster.
Staff from Kawartha Lakes Paramedic Service and Ross Memorial Hospital are working collaboratively to implement the program, which will allow for a dedicated staff member to absorb patients that come in by ambulance when a hospital bed within the Emergency Department is not immediately available.
"Our paramedics have been very fortunate to work with the Ross. They already do a great job of offloading patients as efficiently as possible but when demand exceeds availability, they need assistance. This funding will help alleviate some of the pressure on them and allow our paramedics to get back on the road to serve our residents faster," said Chief Sara Johnston, Kawartha Lakes Paramedic Service.
The Dedicated Offload Nurses Program is another measure being taken to reduce ambulance offload times. In May 2022, Ross Memorial Hospital and the Kawartha Lakes Paramedic Service launched a Fit2Sit program that allows paramedics, in consultation with Ross Memorial Hospital's Emergency Department (ED) triage nurse, to transfer low-acuity patients directly to the ED waiting room.
"Championing system improvements is one of our hospital's strategic directions and we are thrilled to work with the Ontario Ministry of Health and Kawartha Lakes Paramedic Service. This Dedicated Offload Nurses Program funding provides more resources for patient care within our Emergency Department and will support quicker transfers of care from paramedics to our team," said Kelly Isfan, President and CEO of Ross Memorial Hospital.
Additional Information
Read the Ontario government's Ontario Investing in a Stronger Public Health Sector news release for more information about the different ways the provincial government is providing funding to help to build a public health sector that has the support and resources needed to connect people to faster, more convenient health care in their communities.
-30-
For more information, contact
Ryan Young
Communications and Public Affairs Officer
Ross Memorial Hospital
M: 705-328-4548