New volunteer program gives hope to stroke patients at RMH
Every patient's stroke and recovery is different. Patients' paths vary significantly. However, the emotional struggles patients endure are familiar. The Peers Fostering Hope program, developed by the March of Dimes, recognizes the understanding and support that stroke survivors can offer stroke patients and brings that hope to the bedside.
It's a program that Angie Burke wishes she had access to when she suffered a stroke that almost killed her two and a half years ago. But the challenges she overcame, and the strength of character she's achieved have made her an ideal volunteer to launch the Peers Fostering Hope program in Ross Memorial Hospital's Integrated Stroke Unit.
Twice a week, Angie visits the patients in the Unit, and introduces herself as a stroke survivor. The patients and their loved ones have lots of questions. One man asks if there's any chance he'll ever get movement back in his left arm. Angie can understand his fear. She, too, suffered from 'left neglect' or paralysis on the left side of the body. She lifts her left arm and opens and closes her hand. "I did," she says. When she tells him she just got her driver's license back, he smiles.
Angie is honest with the patients, and tells them it won't be an easy battle. You can't predict how it will end. "Life will be different," Angie says, "but you can still have a fulfilling life."
Like many patients, Angie suffered from depression. It was during this time that she was taught to celebrate every achievement—not just the big ones. "You manage to stand up and people are happy for you, and you think "big deal, I stood up – I want to walk", but you can't walk without standing up. So focus on the ten things you just did, not the one thing you didn't do."
Angie's perspective goes beyond stroke survivor. For 26 years, Angie worked at the Ross Memorial as a Registered Nurse. She says that experience helps her to communicate with patients and families with confidence. She also knows the staff and the physicians, as well as the hospital resources available to patients.
The loss of her career was devastating, but Angie is thrilled that her involvement in the Peers Fostering Hope program has brought her back to the bedside. She says she used to be angry, but she's at peace now, stronger for having survived.
After her first day volunteering on February 23rd, Angie posted this message on Facebook:
"I helped people. I was able to answer their questions. I was able to make them laugh. I was able to let them see that it is possible to live a happy and fulfilling life after a stroke. I gave them hope. I was able to talk and bond with fellow stroke survivors, and their families. I feel like I have a purpose again. I now know I can make a difference."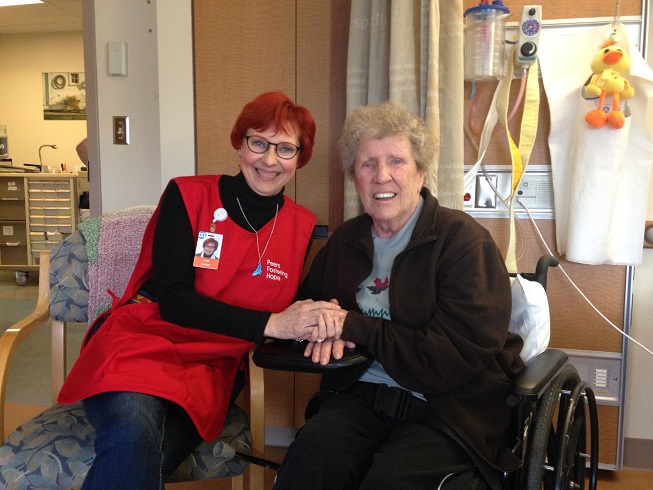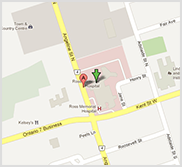 Maps
10 Angeline St. North
Lindsay, ON K9V 4M8
Directions
Floorplans
@RossMemorial
Follow us and stay up to date on news, events and health related issues: