Emergency Department Open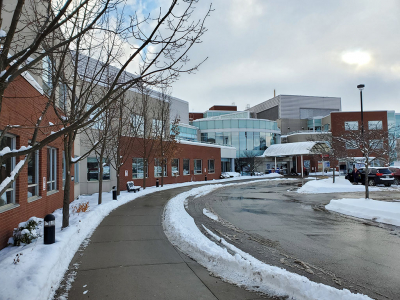 We are pleased to share that our Emergency Department is now open and we have resumed care services. Thanks goes out to our staff, Fire and EMS Services and community partners, who all jumped in to support us through the night.
Details about the event
At 6:20pm, there were 37 patients in the Emergency Department, when water began spraying down from the ceilings. The team immediately evacuated patients to the main lobby and other care areas in the hospital.
Fortunately, the Fire Department was onsite helping with another issue. Within minutes they came to Emergency Department to help contain the flooding and minimize damage.
Our paramedics were also onsite and quickly notified local long-term care homes and other community partners. They stationed 2 ambulances at our doors in case we had to quickly transfer any patients.
The ER physicians and nurses continued treating and caring for our patients in other areas of the hospital.
Throughout the night EMS diverted 3-4 patients to PRHC, 1 pediatric patient was transferred – and 21 ambulatory patients walked in and were treated.
The Hospital continues to investigate the cause, however, we believe that there was a fault that shut off the pre-heat controls within the air handling units, causing cold air to circulate and freeze the heating coils, ultimately causing them to split. This resulted in the majority if the ER being flooded. Engineers are onsite this morning assessing the heating system within the ER and CT Scan area.
Many of our team members came onsite, and those who were at the Hospital stayed to assist, and together we worked to reopen our Emergency Department this morning. It is comforting to know we have incredible first responders available within our community, and the Hospital team sincerely thanks them, our community and neighbouring hospitals for their support.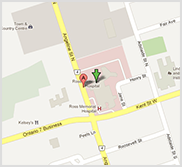 Maps
10 Angeline St. North
Lindsay, ON K9V 4M8
Directions
Floorplans
@RossMemorial
Follow us and stay up to date on news, events and health related issues: