Community partners host Diabetes Health Fair on World Diabetes Day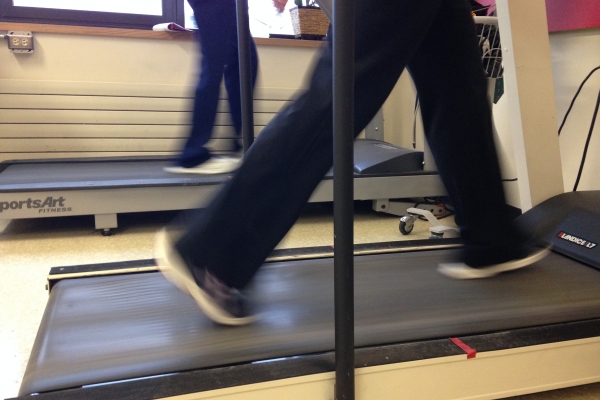 November 5, 2018 - Healthcare teams in the City of Kawartha Lakes are reaching out to help everyone understand the symptoms and risks of Diabetes, and better manage their health to improve quality of life.
On Wednesday, November 14, teams from the Ross Memorial Hospital's (RMH) Health First program, Community Care CKL, and City of Kawartha Lakes Family Health Team will gather for a Diabetes Health Fair at the Lindsay Recreation Complex from 10:00am to 1:00pm.
The free event will feature workshops, foot care education, heart age screening, blood pressure readings, and fitness centre tours.
"Women with Diabetes face significantly greater cardiovascular risk than their male counter parts, twice as likely! They are also at high risk of heart attacks that tend to be more deadly. As Diabetes is a major risk factor for heart disease, proper treatment, including lifestyle, can significantly improve both outcomes and quality of life."
- Carole Follett RN, RMH Cardiac Rehabilitation and Heart Failure Program
"Awareness of blood sugar is an important part of Diabetes management. Monitoring blood sugar provides a tool to assess effectiveness of medications/activity/nutrition interventions. It can also be a safety tool to help assess, prevent and monitor treatment of hypoglycaemia (low blood sugar). Our discussion will touch upon traditional blood sugar testing as well as new tools that are available. Anyone living with Diabetes or even prediabetes would benefit from attending."
- Carol Murphy RN, RMH Certified Diabetes Educator
"The best medicine for all people living with or trying to prevent Diabetes is exercise, but what is the best type? People need to understand the facts and the fallacies when it comes to exercise and Diabetes. There are lots of unique exercise opportunities in CKL for people living with Diabetes. We'll discuss those, and feature an interactive Tai Chi demonstration."
- Sue Evans, RMH Physiotherapist and Certified Diabetes Educator
"Learn how Diabetes can affect the feet, how important regular foot care is for avoiding foot problems, and what to do if foot problems occur. Practical information including Essential Tips for Daily Foot Care and Helpful Tips on How to Select Footwear will also be discussed."
- James Beard, D. Ch., Registered Chiropodist
About World Diabetes Day
World Diabetes Day (WDD) was created in 1991 by the International Diabetes Federation and the World Health Organization in response to growing concerns about the escalating health threat posed by Diabetes. It is marked on November 14, the birthday of Sir Frederick Banting, who, with Charles Best, discovered insulin in 1922. The theme of World Diabetes Day 2018, "The Family and Diabetes," is intended to raise awareness of the impact of Diabetes on the family and support network of those affected, and to promote the role of family in the management, care, and prevention of Diabetes.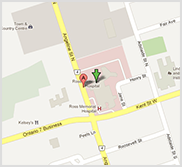 Maps
10 Angeline St. North
Lindsay, ON K9V 4M8
Directions
Floorplans
@RossMemorial
Follow us and stay up to date on news, events and health related issues: