Town Hall Meeting set for Aug. 29 will be rescheduled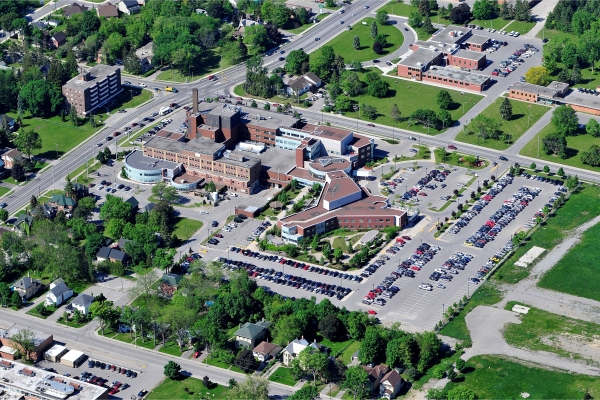 August 21, 2018 - The Boards of Ross Memorial Hospital (RMH) and Peterborough Regional Health Centre (PRHC) have jointly determined that the Town Hall meeting scheduled for August 29 at RMH will be rescheduled while they consider information related to the proposal to integrate the two hospitals into a single hospital entity with two sites, which has just been received.
"The information that is being discussed currently between the two hospitals includes details that will inform our future community engagement," said Dr. Bert Lauwers, RMH President and CEO. "It would be inappropriate to host the public meeting on August 29 without having these discussions first."
On March 28, 2018, the Board of Directors of the Central East LHIN passed a motion directing RMH and PRHC to further explore integration opportunities, including the delivery of clinical and front-line services, back-office functions, as well as leadership and/or governance. On April 23, 2018, the Board of Governors at RMH and the Board of Directors at PRHC signed a Memorandum of Understanding agreeing to proceed with developing a joint directional plan for the Central East LHIN outlining the process the organizations would undertake to explore opportunities for integration. The joint directional plan was submitted to the LHIN Board on June 27, 2018.
With patients' interests at the forefront of the conversation, the two hospitals began the formal due diligence process of exploring the potential for integrating the two organizations into one hospital network with two sites. Extensive consultations with internal, community and regional stakeholders have been taking place in the communities served by both hospitals.
The Town Hall meeting scheduled for August 29 and the Community Roundtable meeting scheduled for August 30, both at RMH, will be rescheduled. New dates will be announced as soon as possible.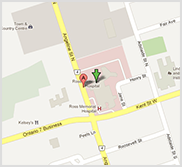 Maps
10 Angeline St. North
Lindsay, ON K9V 4M8
Directions
Floorplans
@RossMemorial
Follow us and stay up to date on news, events and health related issues: