Don't miss the Walk of Life May 3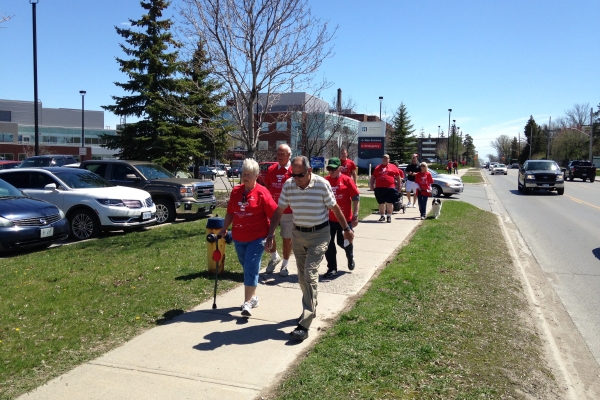 April 22, 2019 - It takes a community to support cardiac health. The City of Kawartha Lakes (CKL) is fortunate to have a growing list of safe exercise opportunities that are geared to those who are recovering from hospitalization following a heart-health incident. We are also fortunate to receive generous local support for cardiac and pulmonary services at Ross Memorial Hospital through the annual Walk of Life.
The Walk of Life takes place Friday, May 3. Prior to the official walk that begins at 2:00pm, participants will hear from a current patient of the RMH Cardiac Rehabilitation program, and have the opportunity to discuss community exercise opportunities from partners including the Community Health Centre (SAGES exercise program, Nordic pole walking, Get WITH It hall walking program), the CKL Family Health Team (mall walking), and CKL Parks and Recreation (Heart Wise programs include Retreads Relocated, Huff and Puff, Gentle Exercise and Chair Yoga).
Download the Walk of Life pledge form.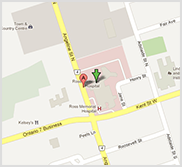 Maps
10 Angeline St. North
Lindsay, ON K9V 4M8
Directions
Floorplans
@RossMemorial
Follow us and stay up to date on news, events and health related issues: