Adopt a Garden contest flourishes at RMH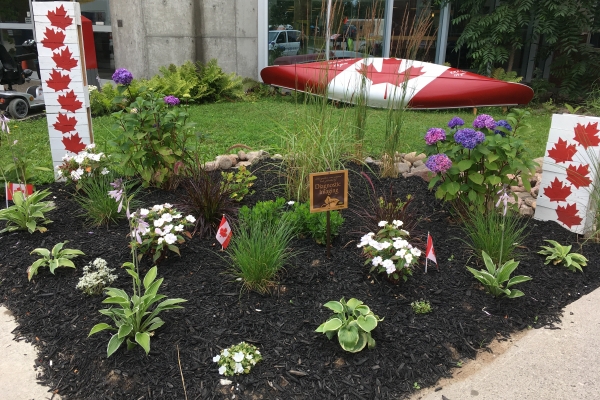 July 26, 2017 - Each year on Earth Day, the Ross Memorial Hospital's Go Green Team encourages all departments in the hospital to "adopt" a garden. There are 16 gardens at RMH, varying in size. The project is an effort to ensure the grounds remain beautiful yet cost-effective to maintain. It's also a great way for staff to show some pride in their hospital.
Some employees bring perennials from home; others are purchase annuals for their department's flower-bed. Before and after pictures are taken of each department's garden, and they're judged in mid-July.
Today, the Go Green Team announced the winners of this year's contest:
Overall Favourite & Garden Cup winner: Diagnostic Imaging
Most Improved: Auxiliary
Most Creative: Laboratory
Most Sustainable: Dialysis
Most Dramatic: Recreation Therapy
Honourable Mention: Mental Health, Health Records, Administration
Go Green Team member Marc Sorensen congratulated all who volunteered their time to maintain their department gardens. "This year, teams went above and beyond to make their gardens special for our patients and visitors. They look amazing. I hear it all the time from people walking to and from the hospital. It makes a big difference and shows our pride in our hospital."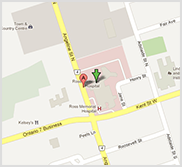 Maps
10 Angeline St. North
Lindsay, ON K9V 4M8
Directions
Floorplans
@RossMemorial
Follow us and stay up to date on news, events and health related issues: