New Hours and Location RMH COVID-19 Assessment Centre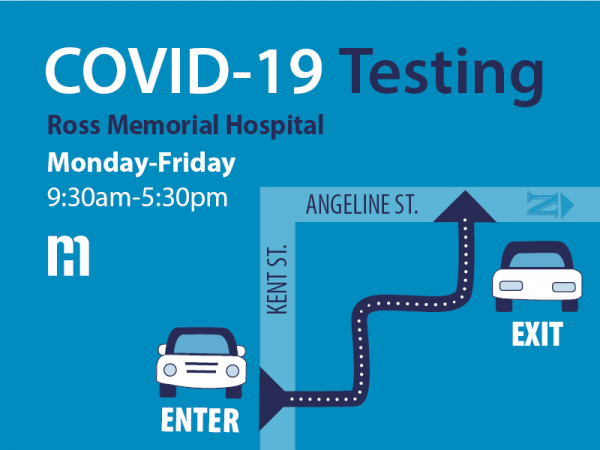 The RMH COVID-19 Assessment Centre will shift to new hours and location as of Monday, July 6, 2020. The phone lines and current testing location will be closed for Canada Day, July 1, as well as July 4 and 5 to accommodate the move.
Hours as of July 6
Monday to Friday, 9:30am-5:30pm
Location
Ross Memorial Hospital, 10 Angeline St. N, Lindsay, ON, K9V 4M8
Enter from Kent St. and exit (right turn only) on Angeline St. N
What to expect
Bring your health card
No appointment is necessary
Testing is a 'drive-thru' model
Remain in vehicle at all times
Test results
Your results should be available at Ontario.ca/coronavirus within 72 hours of your test.
For more information, to book an in-home test or if you haven't been able to access your results online after 72 hours, call 705-328-6217.